Profile
---
Mrs. Poonam Gupta, Director Gold's Gym Gurgaon is a name to reckon with in the Indian fitness scenario today. Apart from being a nutritionist herself, the entrepreneur has also carved a niche for herself in the fitness world.
Apart from venturing into fitness as an entrepreneur, Gupta has won several accolades by being at the helm of operations at his venture. The Sector 14 GOLD'S GYM, at Gurgaon has been the proud receiver of awards such as, Best presales amongst all Gold's Gym in India/Delhi for the year 2012, Best gym services in India for the year 2013 amongst all Gold's Gym in India and the Best gym in Delhi NCR awarded by Mouth Shut in the year 2013. The Sector 43 GOLD'S GYM, at the Gold Souk Mall headed by Gupta has also won dynamic awards like, Best New Gym in India amongst all Gold's Gym for the year 2014 and the 2nd Best gym in world at the fitness convention held in Dallas, USA organized by Gold's Gym where over 56 number of gym participated. As a company headed by the energetic entrepreneur Poonam Gupta and her son Ashish Gupta, Gold's Gym has also been awarded as the 'GYMS OF THE YEAR' by BUSINESS DESIGN AWARDS, held at FICCI Auditorium on 28 September 2015.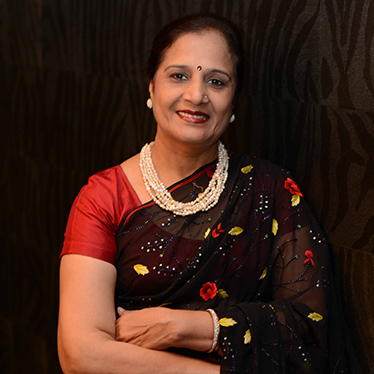 Poonam Gupta's successful ventures into fitness and entrepreneurship have shown her to be an exceptional multi-tasker. Poonam Gupta did Schooling from IP School and went on to do Masters in Hindi from IP College, Delhi University along with a certificate as a trained Nutritionist from IGNOU. When a women entrepreneur, who has an experience of a homemaker for 30 years, enters a gym with her expertise, the maintenance and quality of services are bound to be outstanding. Poonam's experience as an entrepreneur for over 4 years has given her the motivation to keep walking ahead and in the meanwhile she has been successful in setting up 2 Gold's gym and 2 exclusive health café's in a city where fitness was on the backseat.