Amidst so much anticipation and hype around my UK visit, I was actually wondering whether UK will live upto the standards which were set in my mind, by the people and the new culture around me. Landing in a city with temperature of 12 degree, it was an instant relief from Delhi's humidity. The British weather, so far, did not disappoint! Over the course of my trip, as with most of my trips, it was fascinating to see how people ate and how nutrition varied from place to place.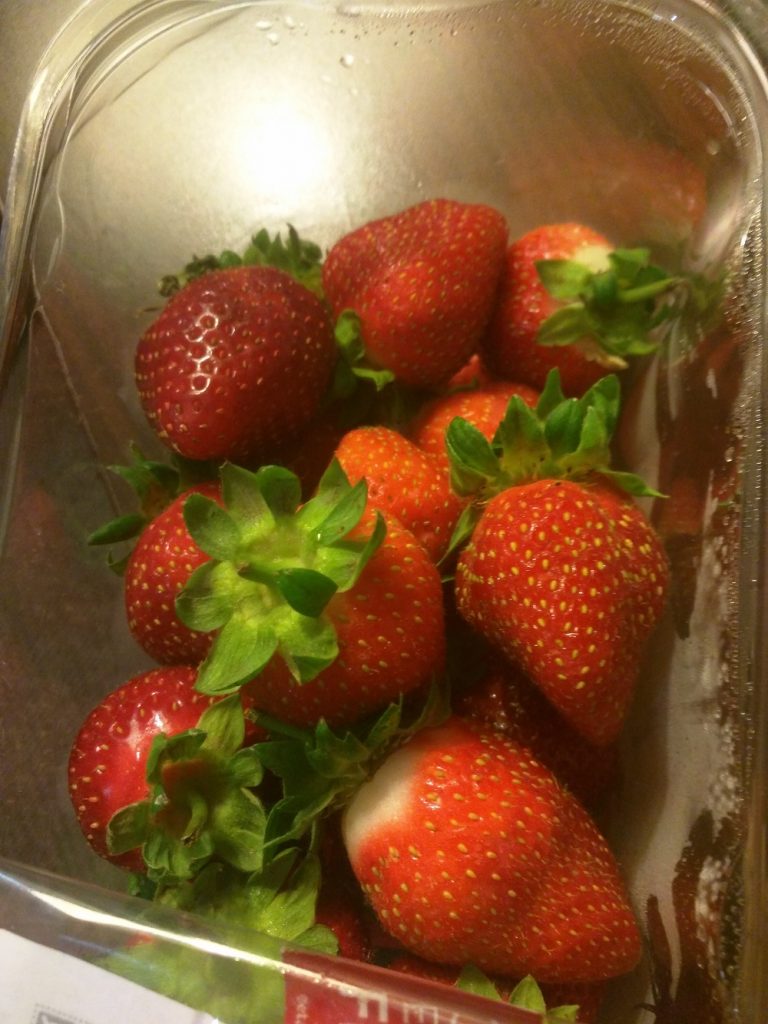 The first myth which was busted was that finding veg food will be a difficulty as British love their 'fish and chips'! I won't say vegetarian food fell in my lap automatically but finding it wasn't difficult at all. As luck would have it, M&S Simply food was opposite my hotel. This chain was a completely new one to me, as I had never used it anywhere during my travel. Strolling around in a spacious supermarket dedicated to food only, I stumbled upon a few salads which came as a surprise to me. Salads such as quinoa with peanuts, borocoli, black rice and edamame with Asian dressings or couscous with veggies and Mexican dressings were in abundance all over the supermarket and we're very well priced. What's fascinating to see is how the multicultural disposition of the city has integrated within its food.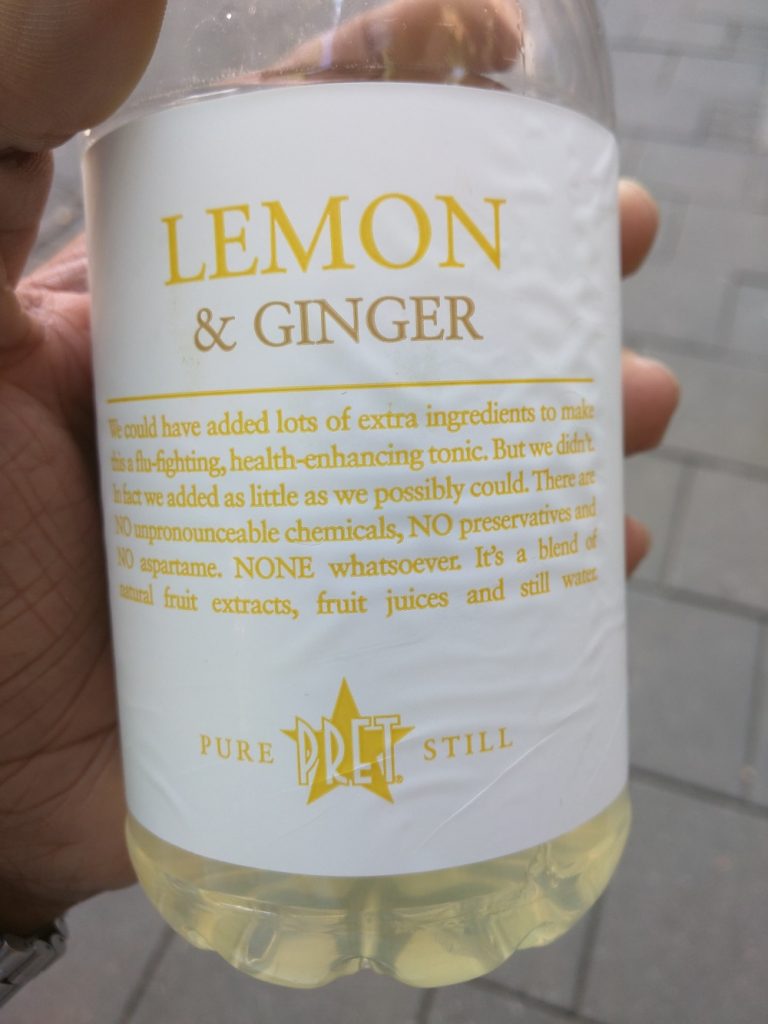 The main trend which I noticed abroad was how accurately, nutritional information was mentioned on all food items whether raw or cooked along with all its contents, so as to make it easier for people with allergies to choose. Diet and nutritional plans are failry easy to stick to. Chicken, tuna and ham are another favourites abroad. Baguettes, sandwiches filled with these cold cuts along with a lot of veggies are international favourites.
In terms of Indian food, althought a major hit in the UK, they prefer almost no spices. The salads with an Indian touch were also quite bland for our palette, yet tasteful in their simplicity still.
Another mention should be made for a growing brand called Pret a Manger. First discovered in USA, it was another place which I frequented very often. Known for their fresh organic salads and sandwiches, this cafe can be found almost at every block throughout length and breadth of the UK. Their are certain things which are widely loved are croissants and muffins served with a variety of marmalade, which go well with the tea!  It can't get more British than that!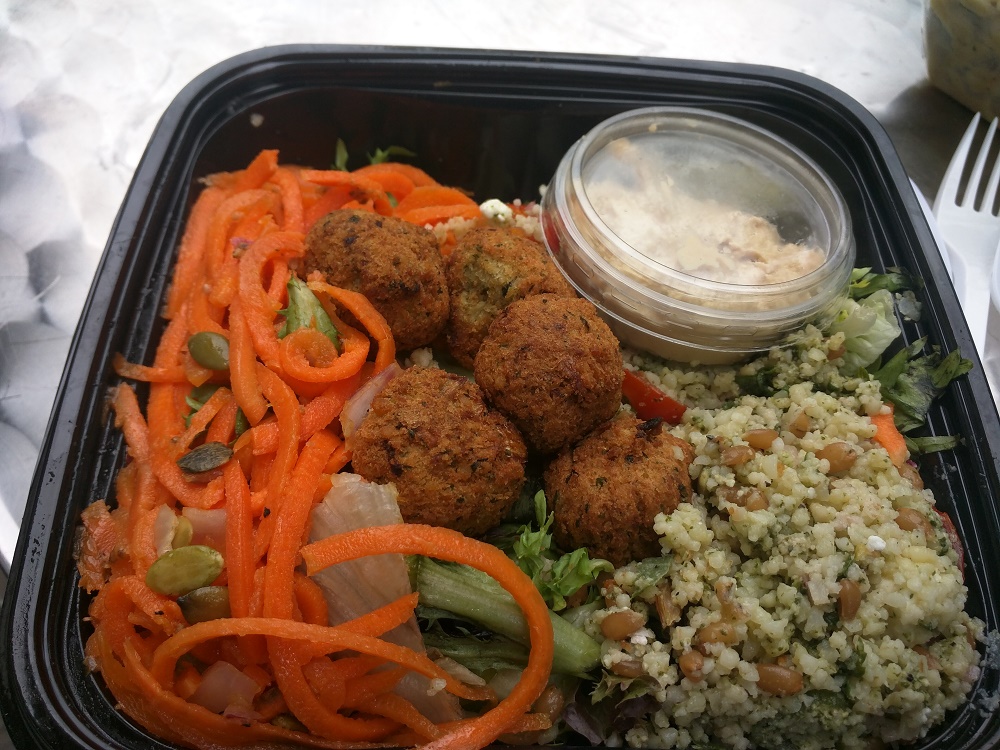 Another food item which the British have completely made their own is falafel. Every food market or cafe is serving falafel roll or in a salad form.
I cannot end this without a special mention of the following:
I happened to visit a new restaurant in Soho called Darjeeling Express, owned by a friend of Krishna Omkar! The Indian food at this restaurant is bang on, which was polished of by Mishti Doi and Masala Chai.
My fondest memory will be of watching Roger Federer playing at the quarter finals while enjoying the world famous British Strawberries and a glass of Pimm's! Even though I majorly ate at M&S simply food for 9 days and restrained from eating desserts, as per my trainers orders, the wholesome salads made me loose 3 kgs on a vacation (which is usually other way around), I still couldn't resist this cloud ice cream at milk train at covent garden !
Words can't do justice to this. So why make an effort!